Looking for a different work environment?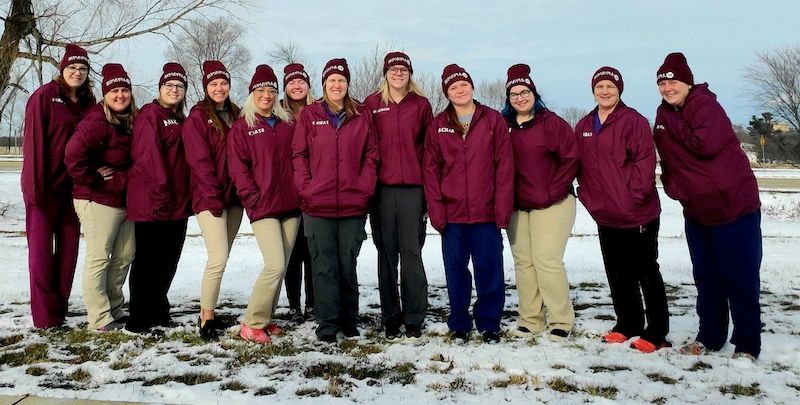 At Advanced Pet Care Clinic we support our community by extending the bond between our clients and their pets. We do this by providing unparalleled patient and client care in a progressive, fun, and team-oriented setting.
ABOUT US
Advanced Pet Care Clinic is a full-service, small animal veterinary hospital providing comprehensive medical, surgical, and dental care in Cedar Falls, IA. We provide a broad spectrum of diagnostic procedures through in-house testing as well as the use of outside veterinary laboratories. Our clinic works closely with local practices when special diagnostic procedures are required. The facility includes a well-stocked pharmacy, in-hospital surgery suite, in-house digital x-ray capabilities, complete dental care, a closely supervised hospitalization area, and indoor kennels with outdoor walking areas. We also provide grooming services.
Here at Advanced Pet Care Clinic, we are proud supporters of several of the pet rescues in the area. Some of these include Waverly Pet Rescue, Last Hope Animal Rescue, and Cedar Valley Pit Bull Rescue. We are active in the Annual Neuter-a-Tomcat Event sponsored by the Cedar Bend Humane Society. Helping in the fight against the ever-increasing homeless pet population is something we feel very strongly about, and we strive to educate the community about this ongoing effort.
OUR MISSION STATEMENT
Compassion for all animals and our commitment towards improving the quality of life for the patient and client is what brought our family together here at Advanced Pet Care Clinic. We strive to provide the finest patient care, client service, and education so that we can strengthen and enrich the bond between owner's and their pets. Our goal is to always be patient's advocate and to care for your pets as if they were our own.
OUR DOCTOR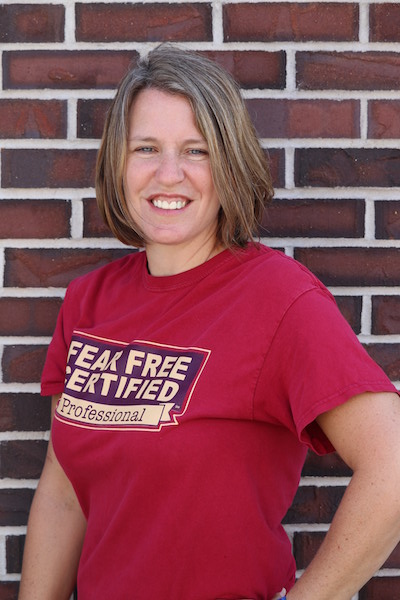 Dr. Tammy Stevenson is a native of the Cedar Valley area, growing up on a farm North of Cedar Falls. She attended Cedar Falls High School and is a graduate of ISU where she received her BS in Animal Science with a Minor in Fisheries and Wildlife Biology. She graduated with honors and continued on at ISU of Veterinary Medicine and received her DVM in 2000.
Dr. Stevenson has practiced in IL and IA as well as serving as an officer with the 719th Medical Detachment, US Army Reserve. In 2003, she was deployed to the Middle East for Operation Enduring Freedom.
At last count, Dr. Stevenson lives on the family farm with her husband, 2 children, horses, a miniature donkey, chickens, and her dogs.

OUR STAFF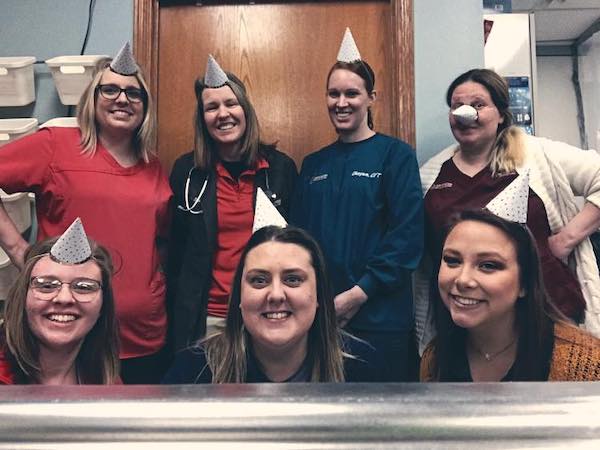 I love the staff that I work with daily, we all are like a big family! Our clients are truly awesome people. I also love the fact that there's something new every day that you are learning, it's not the same stuff every day! - Courtney, Office Manager
Working here I've learned a lot about the veterinary field and able to educate my clients and help them. I love that I've made lasting relationships with staff who have become my best friends and also with my wonderful clients and their pets. I've gotten to know some amazing people. - Samantha, Groomer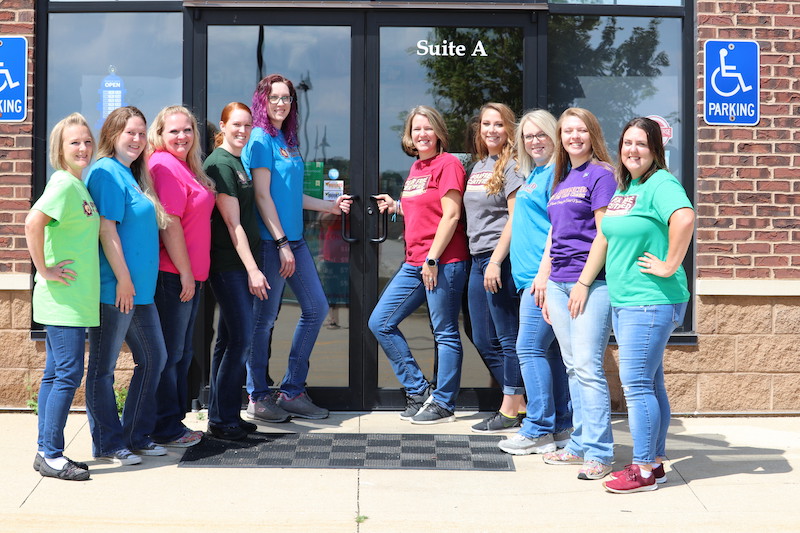 My favorite part about working here is helping patients and seeing them get better. No matter the day, you never know what will walk through the door. Our staff is like family, we help each out and take care of one another. Having such an amazing staff, clients, & patients, really keeps things positive. - Alicia, Technician
OUR CLIENTS
The staff is friendly and very professional. They have good doggie skills, which made
our dog very relaxed. They explained the care to give to our baby. I would highly recommend them to others. -Jackie

The staff at Advanced Pet Care were very helpful, nice, and caring toward me as I brought my pup in for her first appointment! They took the time to answer all my questions and I am very satisfied with the way my first appointment went! I will definitely be establishing my pup here and with any future pets I have. -Kay

I was very concerned about a nine-year-old cat that had lost her balance and was disoriented - I thought it was going to be bad news. I know the APC Clinic is well respected and busy so I wasn't sure if they were willing to see her. They gladly treated her for an inner ear infection and she's recovering well - much to my
relief. Dr. Stevenson and the staff are great, very friendly, and kept me informed. -Dick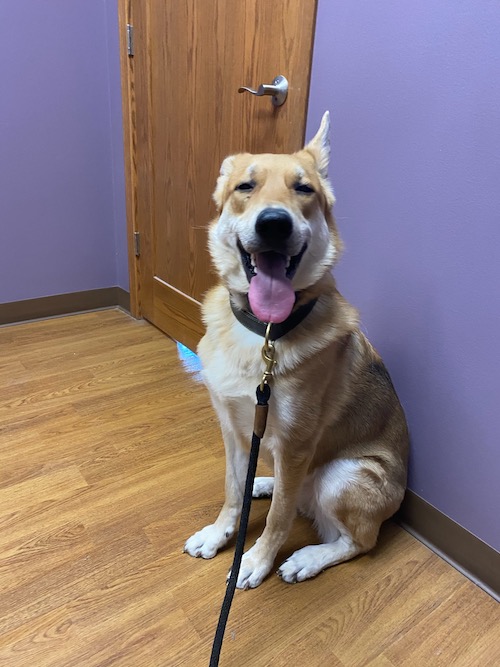 Want to join our team? CLICK HERE to apply for a position with us.