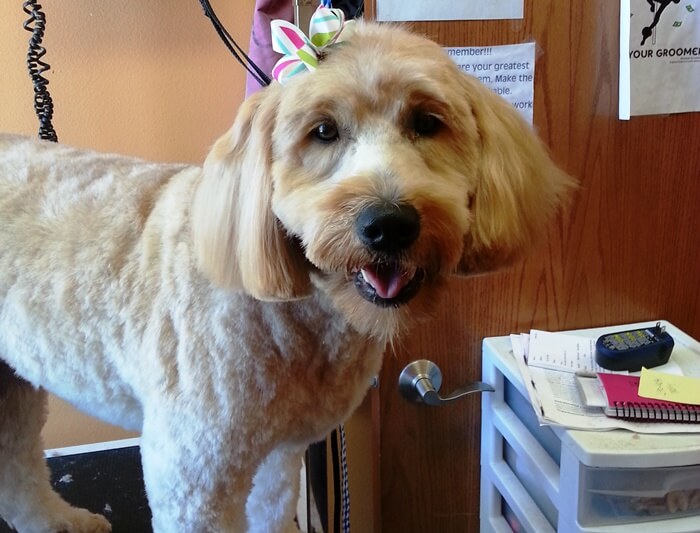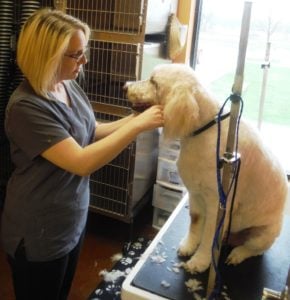 Bathing and Grooming: Routine and therapeutic bathing services are available as well as full service grooming. For more information on grooming see the Grooming link.
Our groomers and pet stylists, Samantha and Carrie, provide full service grooming with spa packages that you can upgrade for your pet. We require Rabies and Bordetella (kennel cough) vaccines for all grooming patients. If your dog does not have a current vaccine, we can update this while here for grooming as well as address any other issues you feel your pet may be having.
Bath and Brush
Bath with a standard shampoo
15-20 minutes of brushing post-bath
Nail trim and grinding
Ear cleaning/ear hair plucking
Paw pad and sanitary trimming
Body Outline Trim
Includes all Bath and Brush services
Trimming around face, feet, ears, belly and rear end
** No length is taken off the body
Full Service Groom/Low Shed Bath
All Bath and Brush services
Length off of body or hand scissoring
OR Bath and Brush with upgraded low shed shampoo, low shed solution, and unlimited brushing
Puppy Package
Haircut under 6 months includes all Body Outline services
Bath under 6 months includes all Bath and Brush services
Full Service Grooms on a puppy under 6 months will be charged as a Body Outline Trim
Additional Services Available
Nail Clip and Ear Cleaning
Nail Grinding and Ear Cleaning
Ear Cleaning/Plucking
Nail Polish
Toothbrushing/Breath Freshening
Stand Alone Brush Out (per 30 minutes) / Dematting
Spa Upgrade (includes upgraded shampoo matched to dogs coat type and needs, remoisturizing conditioner and cologne spritz
Tattoos
Feathers
Blueberry Facials
Before and After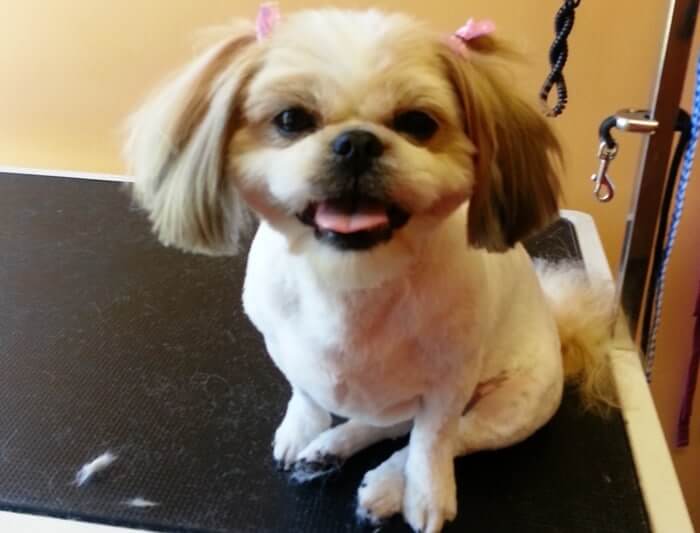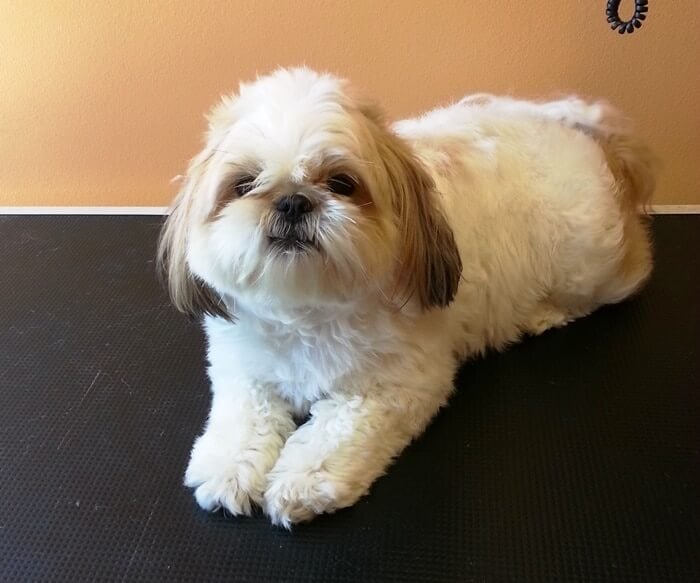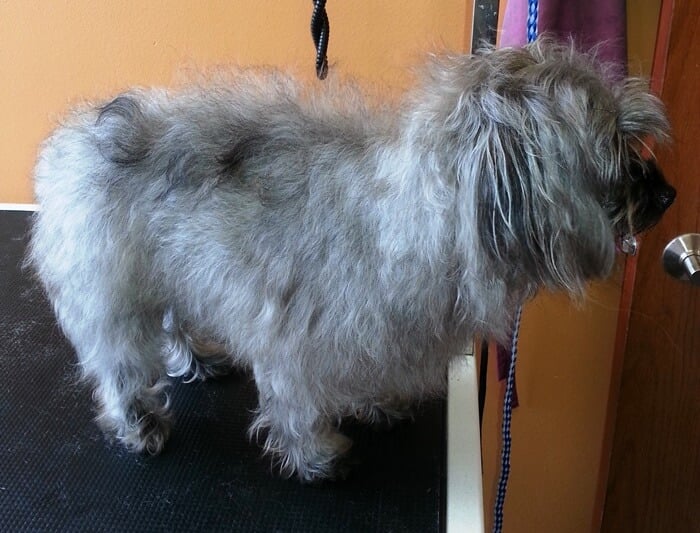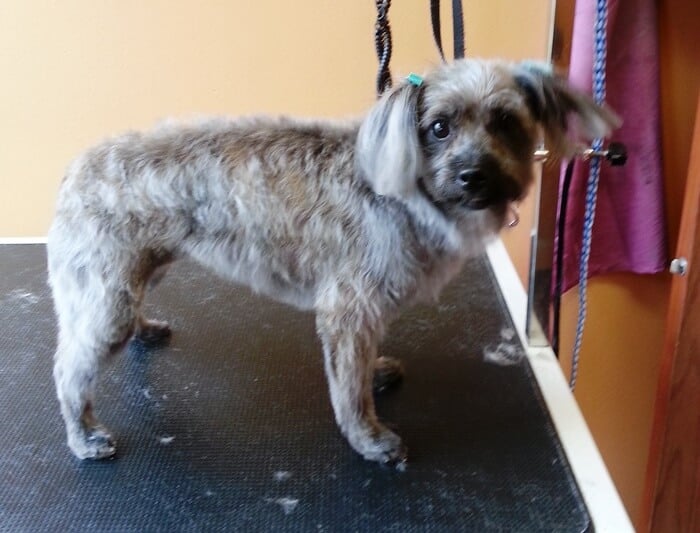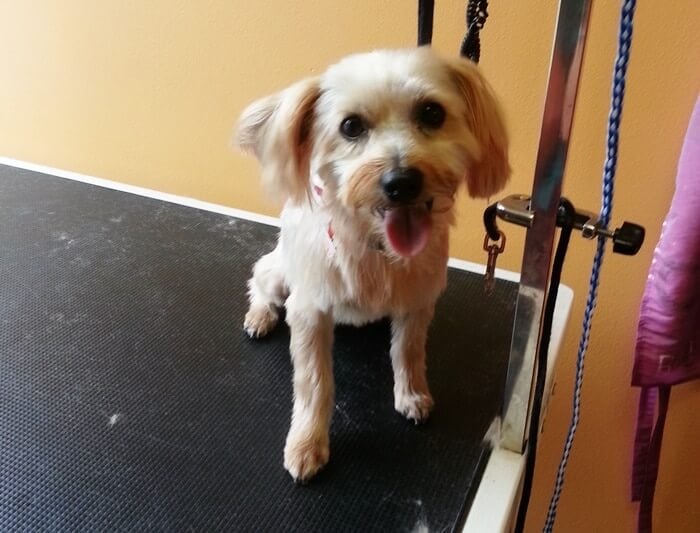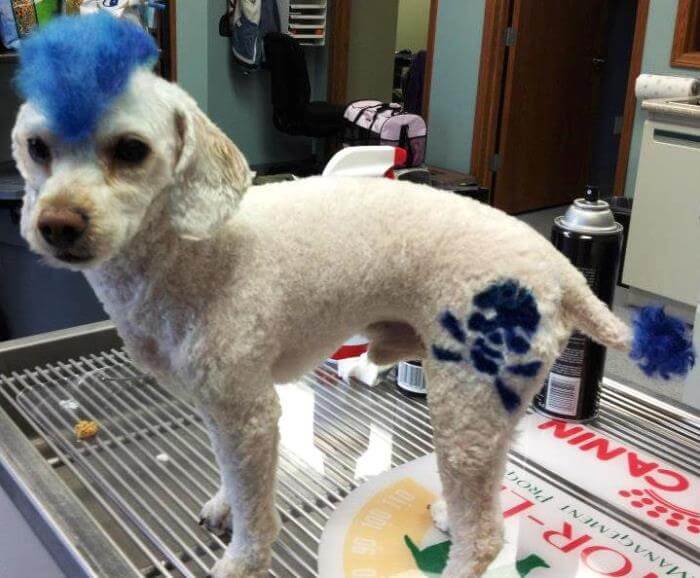 Our Groomers
Samantha and Carrie offer various services for you to choose from. If there is something you are not seeing, let them know and they will be happy to try and accommodate your needs.