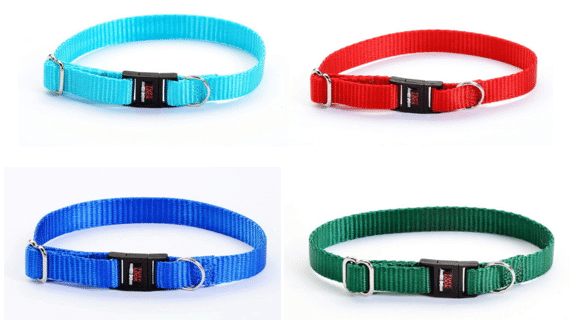 Do you need a collar for your cat or dog? Our high quality nylon collars are the finest on the market. We carry Premium Tufflock collars in various colors and patterns. Spruce up your pet in Premium TuffLock style!
We offer over 100 different designs to fit all occasions and offer 5 different sizes to fit all types of dogs – big and small. All of our collars are proudly made in the USA and are guaranteed for life – even if chewed in two! We have snap collars, step in harnesses and leashes available in 4 or 6 foot lengths.
The Premium TuffLock break-away cat collar is fully adjustable to fit cats of most sizes. It has a smooth break-away buckle and a split ring suitable for an ID-tag and is available in 100+ colors and patterns!
Keep in mind these have a lifetime warranty!
Snap Collars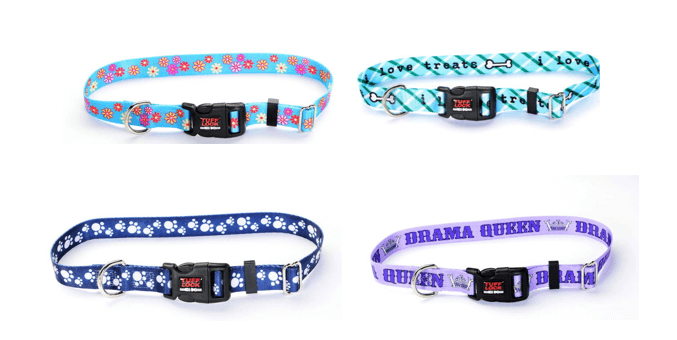 Step-In Harness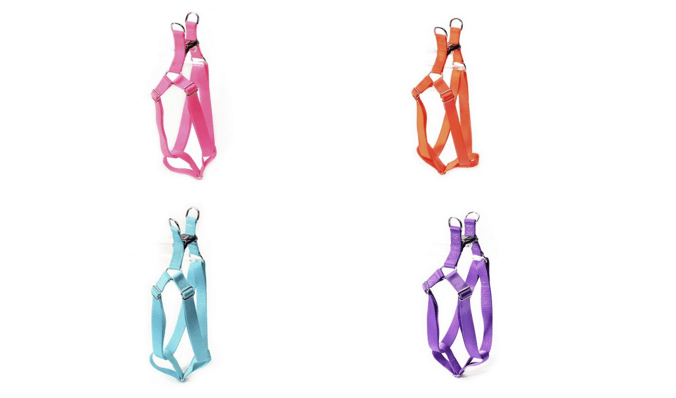 Leashes