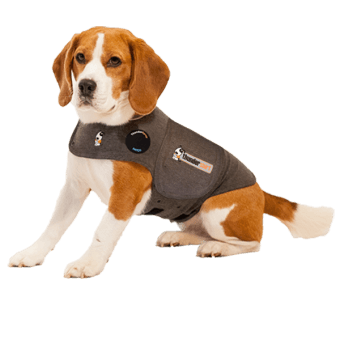 How it works:
Safe – Applies gentle, constant pressure, similar to swaddling an infant.
Easy to Use – No training required. Just put it on and watch the results.
Effective – Over 80% success rate as reported by thousands of families, vets and trainers.
Drug-Free – No medications… just safe, comfortable pressure.
Backed by Science – Independently studied by Dr. Temple Grandin and other scientists.
Positive Solution – Most dogs love to wear ThunderShirts!
Many Uses – For all types of anxiety, fear, and over excitement issues.
Inexpensive – Much cheaper than medications, training… or destroyed furniture!