Like humans, dogs have a 1-in-3 lifetime risk of getting cancer.
Early detection of cancer can give you more time and more options in caring for your dog. We proudly offer OncoK9: a revolutionary new test that enables veterinarians to screen dogs for cancer with a simple blood draw, before the onset of clinical signs.
Adding cancer screening to your dog's wellness routine may increase the chance of catching and treating the disease earlier. We recommend annual screening with OncoK9 for all dogs age 7 and older and younger dogs from breeds at higher risk of cancer.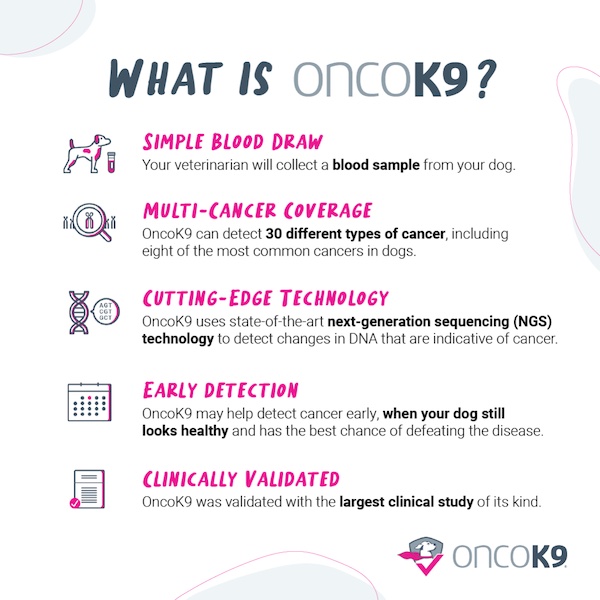 When should you start screening your dog? Visit Cancersafe.petdx.com to find out the recommended age to start cancer screening for your dog.
Defeating cancer starts with knowing your dog has it.
To schedule an appointment, please call/text 319-277-7675.
For more information, please read the flyer below: